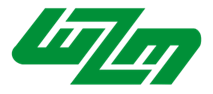 The company's activities
Sector EDF : Ground combat
Types of products/services offered : engine, engines, gear, gears, Leopard, PGZ, tank, tanks, vehicle
Exemplary products/services : Leopard 2A5, Leopard 2A4 and T-72 tanks, BWP-1/1D and BWR-1D/1S vehicles, in addition the vehicles based on replaced platforms; engines and main gearboxes for military vehicles, including MB873, 8V199, W-46, UTD-20 and other as well as quick-change drive units.

Company description
Our basic activities include the production, modernisation, repairs and maintenance of the military heavy tracked vehicles, including in particular main battle tanks, armoured personnel carriers, infantry fighting vehicles as well as designing and manufacturing of power-pack quick-change drive units, drive units solutions and trainings in the area of user technical support. As the responsible business partner, WZM undertakes the activities in the area of Corporate Social Responsibility, with consideration to the needs of our stakeholders: staff, customers, business partners, local communities, governmental and self-governmental entities. Combination of dynamic young managers with knowledge and long-term experience of the production crew has enabled us to create a team, which optimally addresses the market expectations and customer needs. WZM S.A. is a company authorised to provide complete technical support for modern tank platforms, for example Leopard 2 used by the Polish Armed Forces. These tanks are covered by 24/7 overhauls, repairs and servicing as well as by production of modification packages developing the operating capacity of the military equipment.