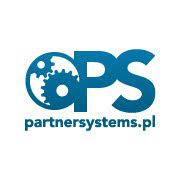 The company's activities
Sector of activity : land segment
Sector EDF : Force protection and mobility, Ground combat, Medical response, Chemical Biological Radiological Nuclear (CBRN), biotech and human factors
Types of products/services offered : filters, partner
Exemplary products/services : Portable water filter FPW-50, Portable water filter FPW-350, Portable water filter FPW-2, Container desalination station, water disinfection tablets, surface disinfection tablets, individual water filters.

Company description
Partner Systems is a completely Polish, independent company. The Company is headquartered in Człuchów, Pomorskie Voivodeship. It has been operating as a company since 2000. The company has had an ISO 9001, AQAP 2110 quality management system in place since 2005, as well as special trading privileges (License B-022/2010).
The company's core business is in the broad field of emergency water treatment and storage systems. The systems produced are designed for emergency water supply. The filters remove biological contaminants, chemical contaminants, radioactive contaminants, sodium chloride and heavy metal salts from water, among others.
The filters can also be used in civil defense or for emergency supply of drinking water to the public, hospitals, resorts, etc.
The quality of the products and services offered is proven by a number of reference letters issued by entities working for the Ministry of Defense of the Republic of Poland, among others.